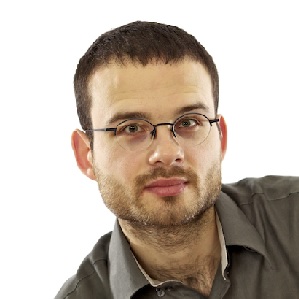 Born in Berlin in 1979, Daniel Stawinski began his musical education at age 6 with classical piano. Some years later he started playing jazz under the guidance of Alexander von Schlippenbach and Aki Takase, two of Germany's main free jazz pianists. As a teenager he was an active member of Berlin's jazz scene, hanging out and playing in the nightly jam sessions in underground Berlin. From 2001 till 2005 he studied jazz piano at the Musikhochschule Hanns Eisler and joined the Bujazzo (German Youth Jazz Orchestra) directed by Peter Herbolzheimer. During this time he was part of numerous jazz bands, and played with virtually all salsa groups in Berlin.
After finishing his studies at the Conservatory, Daniel Stawinski decided to live in Paris, looking for new challenges and perspectives. He was attracted in particular by the strong presence of Latin-American and African music in the French capital. Since then he's been working in France as well as in neighboring countries (Germany, Switzerland, Spain, Great Britain, Netherlands…). His musical endeavors span the whole spectrum between jazz and Latin-American music, as well as related styles like African or popular Afro-American music.
Apart from giving concerts as a pianist, Daniel Stawinski works also as an arranger, especially in Salsa and Latin Jazz (for example for the Sophia Nelson Afro-Cuban Jazz Project). As a teacher he gives classes in piano, harmony, arrangement, Latin jazz combo at ISAAC, a music school in Paris specializing in Cuban music.
His deep interest in the study of percussion instruments such as congas, batas and timbales is part of his approach to music and certainly influences both his piano playing and arranging.
Daniel Stawinski has been performing in renowned jazz festivals such as Montreux Jazz Festival, Klavier Festival Ruhr, Marciac Jazz Festival…He has accompanied world-famous salsa singers (Ray de la Paz, Tony Vega, David Pabon, Orlando Watussi…) on stage all over Europe. His Latin Jazz Project Clave Azul obtained first prize in the 2005 edition of the Berlin Jazz&Blues Award.