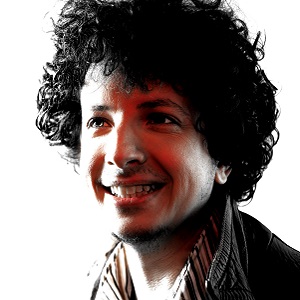 Diego Pinera was born in Montevideo (Uruguay). He moved to Germany in 2003, where he now still resides. After his studies in Cuba back in Uruguay he formed the Diego Pinera Trio and recorded the CD Buscando under the label Perro Andaluz.
In Germany he recorded with his Berlin quartet Reflexiones feat. Tony Lakatos, followed by Strange Ways and in New York he recorded My Picture with his trio feat. Mark Turner and Ben Street.
Pinera studied drums at the Berklee College of Music (USA), at the University of Music in Havanna (Cuba) and at the University of Music and Theater in Leipzig (Germany).
As a sideman he has played with musicians such as Jerry Bergonzi, Danilo Perez, Hans Glawischnig, Dan Tepfer, Alex Sipiagin, Miguel Zenon, Wilson de Oliveira, Tony Lakatos, Nene Vazquez, Joe Gallardo, Katja Riemann, Nils Wogram, Leon Gurvitch and Paul Brody.
With his quartet (with Peter Ehwald, Tino Derado and Phil Donkin) he presents a new and unusual approach to Latin Jazz in his compositions. Sometimes he brings his music closer to Pop and Modern Jazz styles rather than sticking to traditional Latin Jazz styles, often concentrating on the original, rich rhythmic aspects of his improvisational approach. Nonetheless, his way of playing is deeply anchored in the traditional music of Latin America.
Diego Pinera is award winner ECHO Jazz 2017 as best instrumentalist drums/percussion national.