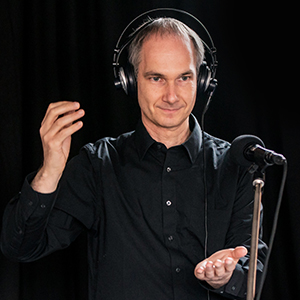 Peter Tenner was born in Freiburg im Breisgau. He studied school music, music theory and jazz at the conservatories of Freiburg and Trossingen. He also trained as a teacher of F. M. Alexander technique during his studies.
After graduation, he worked as a lecturer in music theory and ear training at the Musikhochschule Freiburg. From October 1999 he was head of jazz and pop at the School of Music, Theater and Dance in Sindelfingen. Since October 2000 he works as a lecturer in jazz theory, "classical" music theory, ear training, arrangement and composition in the jazz department of the Hanns Eisler Academy of Music in Berlin and from October 2005 in the same function in the Jazz Institute Berlin.
Already during his studies he wrote big band compositions and arrangements for the Ministry of Culture Baden-Württemberg and the National Youth Jazz Orchestra Bavaria. In 2008, he founded the Peter Tenner Jazz Orchestra (traditional Big Band cast), with which he performs his compositions and arrangements.