Wolfgang Benjamin Frister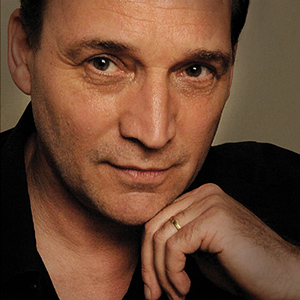 As a boy he cannot resist his parents' piano, and begins to play on his own initiative. He accompanies a school choir at the age of just eight years. As he even harmonizes the melody on his own with his left hand, the enthusiastic teacher introduces him to the Polish pianist Katharina Trzeciok, who educates the talented young boy in classical piano for the coming decade
In 1972, with sixteen he spends a language holiday in England. Whether chance or fate, his host family is Don Weller's, the legendary London saxophonist. At first domestic sessions with Don, he discovers his love for jazz. Henceforth, the saxophone is his primary object of desire.
After a further education at the Conservatory of Munich he goes back to London for two years, to expand his musical horizons and to work on his composition technique. In Germany he focuses on continuing his musical development.
He works as a musician, composer and arranger with many national and international artists, comes to the media world's attention and is committed for radio and TV productions. From the sum of this invaluable experience and musical development for decades, he now realizes his own musical ideas.